by Dr. Gregg Smalley, Dr. Robert S. Paul, and Donna K. Wallace
Through the pages of this book, the reader will observe a true to life "Intensive" with typical couples and typical issues. Gain an appreciation for the superb professionalism that gently helps each couple pinpoint their divisive baggage and find anew their common hopes and dreams for the future.
by Henry Cloud, John Townsend
Only when you and your mate know and respect each other's needs, choices, and freedom can you give yourselves freely and lovingly to one another. Boundaries in Marriage gives you the tools you need. Drs. Henry Cloud and John Townsend, counselors and authors of the award-winning bestseller Boundaries, show you how to apply the principles of boundaries to your marriage. This book helps you understand the friction points or serious hurts and betrayals in your marriage -- and move beyond them to the mutual care, respect, affirmation, and intimacy you both long for.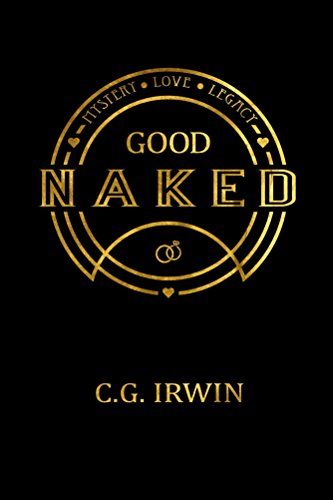 C.G. Irwin
Good Naked promises practical insight for sexual wholeness with a simple, seven-layer look into God's design for sex. With easy to understand theology and clear ways to apply the material learned, Good Naked can help you enjoy God's plan for a delightful and delicious sexual experience.
by Timothy Keller
Modern culture would have you believe that everyone has a soul mate; that romance is the most important part of a successful marriage. But these modern-day assumptions are wrong. Timothy Keller, with insights from Kathy, his wife of thirty-seven years, shows marriage to be a glorious relationship that is also misunderstood and mysterious. The Meaning of Marriage offers instruction on how to have a successful marriage, and is essential reading for anyone who wants to know God and love more deeply in this life.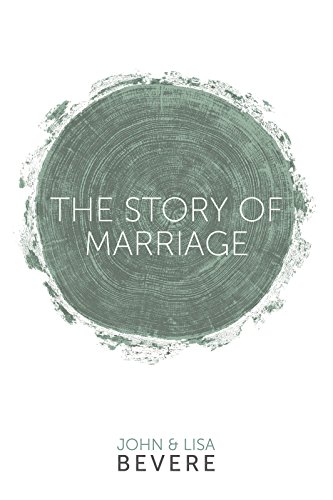 by John and Lisa Bevere
ONCE UPON A TIME…
Marriage was forever. It was a covenant that knit one man and one woman together. This weaving made both stronger, nobler, and more vibrant expressions of who they were created to be. They were better together than either had been on their own. How did we lose touch with this profound love story? In The Story of Marriage, John and Lisa Bevere invite you to rediscover God's original plan. Whether you're married, single, or engaged, your story is a part of His.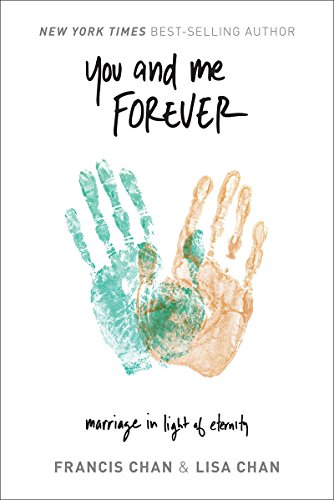 by Francis and Lisa Chan
Marriage is great, but it's not forever. It's until death do us part. Then come eternal rewards or regrets depending on how we spent our lives. Setting aside typical topics on marriage, Francis and Lisa dive into Scripture to understand what it means to have a relationship that satisfies the deepest parts of our souls. Jesus was right. We have it all backwards. The way to have a great marriage is by not focusing on marriage. You and Me Forever will help you discover the adventure that you were made for ­­and learn how to thrive in it.
by Gary Thomas
Happy is good. Holy is better. Sacred Marriage reveals how marriage trains us to love God and others well, how it exposes sin and makes us more aware of God's presence, how good marriages foster good prayer, how married sex feeds the spiritual life, and more.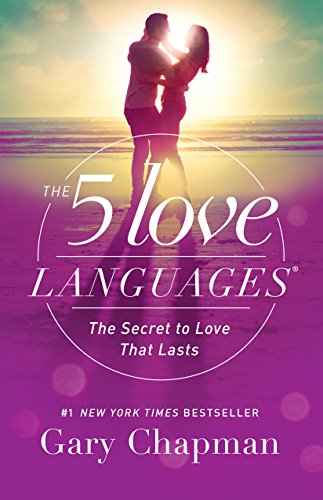 by Dr. Gary Chapman
You will wonder how you could have been so blind to have never considered what makes your loved one really feel loved. Statistically most couples do not share the same view of what makes them feel loved. Could that explain why flowers and bonbons never worked?
by Judith S. Wallerstein, Julia M. Lewis, and Sandra Blakeslee
No, Johnny may not be alright. Certainly many children seem to do just fine with the divorce of their parents, but statistically the best gift you can give your children is a stable two-parent home, even if it isn't perfect. No couple with children should ever divorce until they have thoroughly studied this book and have carefully considered all ramifications of their actions now and in the future. Perhaps they will conclude that a Clearing Marriage Intensive Retreat is certainly worth the time and effort.
by Linda J. Waite and Maggie Gallagher
A scholarly review and distillation of the voluminous, excellent social science data available about all aspects of marriage. Young people who are understandably skeptical of marriage in America today would do well to consider the facts of the matter.
by Matthew D. Turvey, Psy. D. and David H. Olson, Ph.D.
An excellent research report done for the Marriage CoMission that succinctly makes the case for why Corporate America needs to get involved in marriage and family wellness for the sake of their own bottom line as well as that of the nation.
by W. Bradford Wilcox
Why Marriage Matters reviews the relevant research on family topics and comes to three fundamental conclusions: marriage is an important social good, marriage is an important public good, and the benefits of marriage extend to poor and minority communities.